What is Robin Reads?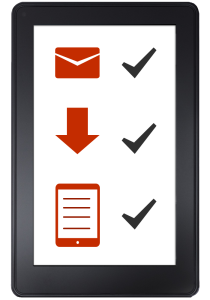 Robin Reads is an innovative and supportive service for both publishers and authors looking to expand their audiences. With our growing community of over 194,000 members, our readership is constantly looking for free and deeply discounted ebooks that align with their literary tastes.
Each book submitted is hand selected and put through our review process to ensure quality content is reaching our members. This proactive approach helps ensure our subscribers are coming back to discover more of the stories that you're creating.
Promoting your book with Robin Reads will help boost sales for books already on the market, drive titles up the bestselling ranks, raise awareness for an author's new release, or simply introduce your novels to our amazing readers to get them hooked on new favorites.
Questions? Contact us here.
Book Now!
---
How it Works
What was that? You want to join our awesome club? Of course you do. Here's how:
1. Submit your book for review. First, fill out our online submission form outlining the details of the price promotion for your book. Use our booking calendar to select the day of your promo- each order is for one day of promotion.
2. Once we receive your submission our team will review your book to determine if we will be featuring your story. If your title is chosen (which we hope it is!) you will receive a confirmation notice along with an invoice. If your book is NOT selected we will notify you via email within a few days.
3. After your book has been chosen as a feature for our readership it will be YOUR responsibility to coordinate the price reduction with your retailers. We recommend making price changes at least 24 hours in advanced to the day of your promotion.
4. All we'll need is your story. Sit back and relax our team will handle any additional creative property.
5. The final step is confirmation from your retailers that the discount price of your book is in effect. Once the price has been verified at ALL locations, we will move forward in sending your book to our readers.
Questions? Contact us here.
Book Now!
---
Robin Reads Listing Requirements
In order for us to consider your submission for a Robin Reads feature, your title must be at minimum:
Free or $.99. Our members are promised featured books that have special discounts so that they can build their library at minimal cost.
Error free. Content should be well-formatted, and free of typos and grammatical errors.
A full-length book. While we don't have a minimum page count requirement, full length books will be given priority over short stories.
Not listed within the last 90 days. If we have already promoted your book with us, you must wait at least 90 days before you can promote again.
Please note the even if these requirements are met, there is no guarantee that your submission will be chosen for a feature. Our exceptional editorial team reviews the many submissions that meet our requirements and selects those they feel are the best fit for our readers to be featured in the Robin Reads email.
Questions? Contact us here.
Book Now!
---
Price Breakdown
| | | | |
| --- | --- | --- | --- |
| Category | Subscribers | Free | $0.99 |
| Featured | 194000+ | $85 | $85 |
| Mystery | 130000+ | $70 | $65 |
| Thriller | 109000+ | $70 | $65 |
| Romance | 108000+ | $75 | $70 |
| Nonfiction | 78000+ | $60 | $60 |
| Steamy Romance | 68000+ | $75 | $70 |
| Scifi and Fantasy | 62500+ | $65 | $60 |
| Horror and Dystopia | 49500+ | $45 | $40 |
Questions? Contact us here.
Book Now!
---
Who Are Our Readers?
Curious about our reader base? We get a lot of questions about how many subscribers we have. We'd like to show you exactly how our reader base is broken down in between genres. So here's a snapshot of Robin Read's subscribers:
Total Subscribers: 194,000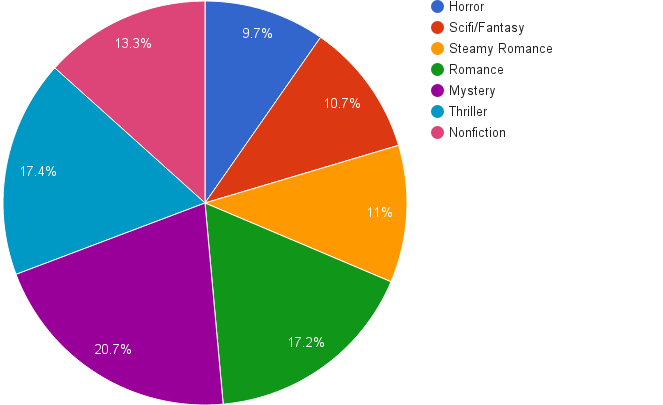 If your book is selected for the Featured Promotion Slot it will be sent to the entire list! Now that you have a better understanding of our reader base lets take a look at some of the statistics. Here are some statistics for our average free book downloads. Keep in mind these are 30 day averages: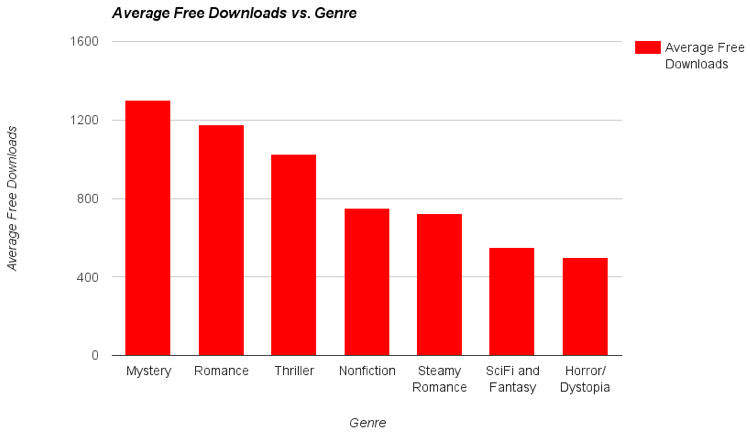 Now let's look at our average paid downloads: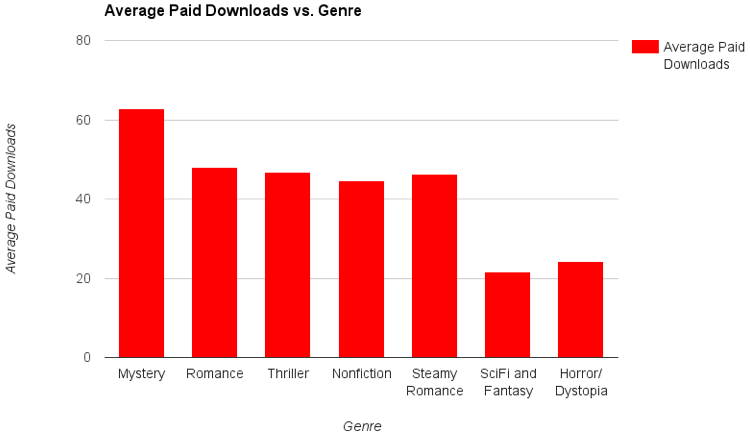 Questions? Contact us here.
Book Now!
---
Tips for Making Your Submission More Competitive
Once your submission meets the minimum requirements, it will be reviewed by our editorial team. Unfortunately, due to the volume of submissions we aren't able to feature every book in our Robin Reads email. Here are a few tips to make your book more competitive:

Price point: Our readers are always looking for the best discount available. Because of this, we rarely feature books priced above $.99.
Date flexibility: Each genre category has a limited number of spots, so a broad range of possible promotion dates improves the likelihood that we can include your title.
Professional presentation: We look for books with professional and appealing covers.
Customer reviews: Feedback, reviews, and ratings help our editors gauge reader response. However, there is no specific "minimum requirement," reviews are only one factor out of many considered.
Critical reviews: Write-ups from trusted editorial sources helps us evaluate your submissions, as well as bestseller lists, awards, and any other accolades.
Subject matter: Certain genres and sub-genres perform better with our readers than others. We may or may not currently have a practical spot for your title. Also, your book's particular subject matter may not fit as well as others in the same category. However, we're constantly expanding and adding new lists, so stay tuned for updates.
Please note that if your submission is not selected for a Robin Reads listing, this by no means is a comment on the quality of your work. Our editorial team looks for deals we believe will perform best with our readers, based on their unique interests and reader habits. Ultimately, we want to insure an appealing offer for our members and a successful promotion for our valued partners.
Questions? Contact us here.
Book Now!
---